Padma Sri Syed Mujtaba Hussain Kirmani (born 29 December 1949, in Madras) played cricket for India and Karnataka as a wicket-keeper.
He started off as an understudy to Farokh Engineer in the tours of England in 1971 and 1974 and to the 1975 Cricket World Cup. Kirmani made his debut against New Zealand and in his second Test, equalled the world record of six victims in an innings.
Kirmani won the award for the best wicket keeper in the 1983 Cricket World Cup, his highlight of which was the catch of Faoud Bacchus that he took in the final against the West Indies. In the first round match against Zimbabwe, he equalled the then record by effecting three catches and two stumpings. Against West Indies at home, he partnered Sunil Gavaskar – who scored 236* – in a record stand of 143* for the ninth wicket in the Madras Test. He was awarded the Padma Sri in 1982.
---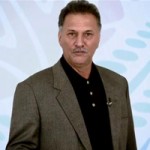 Roger Michael Humphrey Binny (born 19 July 1955, Bangalore, Karnataka) is an Indian former cricket all-rounder who is best known for his impressive bowling performance in the 1983 Cricket World Cup where he was the highest wicket-taker (18 wickets), and in the 1985 World Series Cricket Championship in Australiawhere he repeated this feat (17 wickets). He played 27 tests and 72 ODIs for India.
Binny started his international career on his home ground, the KSCA Stadium in Bangalore in the first Test of the 1979 home series against Pakistan. Against bowlers of the calibre of Imran Khan and Sarfraz Nawaz, he performed creditably in his debut match scoring 46 runs. Viewers still remember the six he scored off an Imran Khan bouncer in the 5th Test of that series. His Test career floundered, but he came into his own in the next World Cup. The wickets suited his medium-pace, and in tandem with Madan Lal, and led by the inspirational Kapil Dev, he helped India win their first World Cup title.
He was the first Anglo-Indian to play cricket for India. His son Stuart is following in his footsteps and played state cricket for Karnataka and IPL. On 27 September 2012, Binny was appointed as one of the five members of the selection panel of the Board of Control for Cricket in India.
---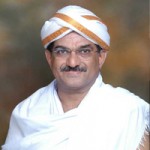 Dharmasthala Dharmadhikari Veerendra Heggade (born November 25, 1948) is a philanthropist and the hereditary administrator/Dharmadhikari of the Dharmasthala Temple. He succeeded to the post of Dharmadhikari at the age of 20, on October 24, 1968 becoming the 21st Dharmadhikari ofDharmasthala Temple. Born in the Jain, Diagambar Pergade Dynasty, He is the eldest among the five children born to Rathnamma Heggade (née Shetty) and Dharmadhikari Ratnavarma Heggade.
Dharmadhikari Heggade has been a great supporter of preserving Tuluva culture and heritage.
---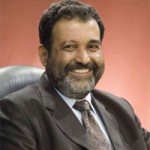 T.V. Mohandas Pai is the Chairman of Manipal Global Education. He used to be a Member of the Board of Directors of Infosys, and Head – Administration, Education and Research, Financial, Human Resources, and Infosys Leadership Institute. Mohan joined Infosys in 1994 and served as a Member of the Board from May 2000- July 2011. He was the Chief Financial Officer from 1994 to 2006. In 2006, he voluntarily demitted the office of CFO to lead efforts in the areas of Human Resources and Education and Research.
Mohan was an integral part of the Infosys team that enabled the first listing of an India-registered company on NASDAQ and the first sponsored secondary offering of American Depositary Shares by an Indian company. He was voted 'CFO of the Year' in 2001 by IMA India. He won the 'Best CFO in India' award from Finance Asia in 2002, and 'Best Chief Financial Officer in India' in the Best Managed Companies poll conducted by AsiaMoney in 2004.
He is also involved in Akshaya Patra Foundation, a project that provides mid-day meals to over 450,000 children across India and which aims to reach out to one million children. An alumnus of St. Joseph's Indian High School, he holds a Bachelor's degree in commerce from St. Joseph's College of Commerce, Bangalore and a Bachelor's degree in law from Bangalore University. He is a Fellow Chartered Accountant (FCA).
---
hall-of-fame-ashish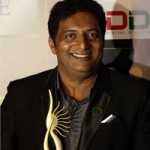 Prakash Raj, born as Prakash Rai on 26 March 1965 in Puttur, Karnataka, is an Indian film actor, director, producer and television presenter, who mainly works in the South Indian film industry. After working in the Kannada cinema for a few years, he entered Tamil and Telugu film industries, through the movies Duet (1994) of K.Balachander in Tamil and Subha Lagnam (1994) in Telugu. In remembrance, he named his production company Duet Movies. Prakash Raj is also doing many Hindi films in Bollywood. He has played a variety of roles, most notably as the antagonist and of late, as a character actor. He has won a National Film Award for Best Supporting Actor in 1998 for Mani Ratnam's Iruvar and a National Film Award for Best Actor in 2009 for his role in Kanchivaram, a Tamil film directed by Priyadarshan. Prakash Raj is also the host of Neengalum Vellalam Oru Kodi from the game show's second season onwards.
He completed schooling at St. Joseph's Boys' High School, Bangalore and later joined St. Joseph's College of Commerce, Bangalore.
Prakash Rai Produced Naanu Nanna Kanasu in Kannada (2010), a remake of his own Tamil production Abhiyum Naanum.
---
Ashish Kumar Ballal (born 8 October, 1970) is a former Indian goalkeeper of Field Hockey. He represented India in the 1992 Barcelona Olympics, the 1990 World cup, 3 Champions Trophy tournaments (1989, 1993, 1996), 2 Asian Games (1994, 1998) and 2 Asia Cups (1989, 1993). Ballal became a household name in India when he saved two tie-breaker goals in the 1998 Bangkok Asian Games final against South Korea. India, captained by Ballal, went on to win the Asiad hockey gold at Bangkok after a gap of 32 years.
For his outstanding contribution to the game of hockey, Ballal was bestowed with the Arjuna Award in 1997 by the Government of India. He coaches hockey players of India.[2] In a laudable effort, he runs the Dhanraj Ballal Hockey Academy in Bangalore as his way of giving back to the game of hockey in India. Boys in the 10-14 years age group are recruited and trained. Thanks to persons like Ashish, Indian Hockey has a bright future.